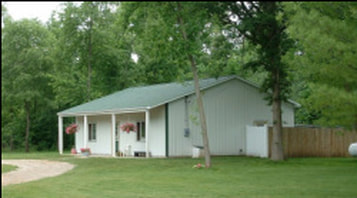 About Us: We are experienced breeders, located in Carson City, Michigan. We have been breeders and fanciers for over 20 years. We breed the Pembroke Welsh Corgi and the French Bulldog, and concentrate our love and energies into them. We live in the country on 22 acres. The puppies that are produced here are given much loving care and lots of hands on socialization before they leave our nest.

Shipping: We do ship if needed, and will also meet puppy buyers to deliver puppies within our state. We love to have visitors if you are able to visit!


Payment: If you are interested in one of our Babies you must fill out a purchase agreement. We do accept personal checks for deposits. We are also able to accept payments through PayPal. Thank you!!


Visitors Always Welcome!!

If you are interested in a puppy, feel free to call and schedule a visit to see our Canine Family. We love to meet new people and enjoy showing off our babies.

If you buy one of our babies and are unable to pick them up.... we will meet to deliver puppies within the State of Michigan.


---